CBL Business Model
The legal industry is changing…
CBL Business Lawyers is a paperless law firm, or at least as close to paperless as a legal practice can be until the departments with which lawyers must deal have all systems in place to meet the requirements of the modern business world. We can therefore offer services to our clients that most lawyers cannot offer and we can provide those services in a unique manner.
It has often been said that the legal profession is one of the last professions to adapt to changes in society, in the business world and in technology. The view is often taken that lawyers do not adapt to the ever developing requirements of the modern business world in a manner that allows them to adequately meet the needs of their clients. In times gone by law firms could not only survive and but could also prosper without meeting the expectations of their clients. Unfortunate as it may be, everyone needs lawyers and if the legal profession as a whole could not keep pace with the requirements of clients then clients had no option but to wait for their lawyers.

In the past the lawyers would finally catch up and there would be a niche period where the requirements of business and the capabilities of law firms were aligned. The rapid advancements in technology in the modern world have the result that the traditional and archaic law firm model will never again be in a position to align its capabilities with the needs of clients. The public perception of lawyers and law firms therefore leaves a lot to be desired. At CBL we aim to change that perception.
As a modern and progressive law firm that embraces technology CBL delivers innovative, accurate and timely legal solutions. We work with you to achieve the legal results that are central to the needs of your business. We develop long term, trusting and mutually beneficial relationships with our clients. We do not conform to the traditional law firm model and provide our services in the manner that our clients expect that services should be provided.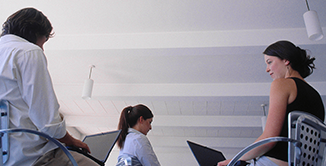 Do you require prompt and professional advice? Does your company or business seek commercial lawyers at the forefront of change in the legal industry? If so contact CBL. We are confident that you will appreciate the difference in what we offer and the manner in which we service our clients.
The team at CBL adopts the philosophy that the measure of success of our business is the extent to which we are able to assist our clients' business enterprises to manage their legal requirements, develop and succeed. You can read about CBL's inception here and about the CBL Advantage here.
Contact us at CBL Business Lawyers and be a part of the change.