Nicholas Corr Business Lawyer & Managing Director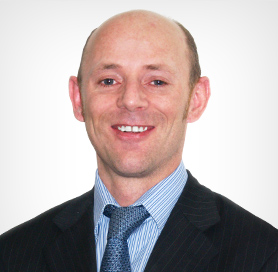 Email:  n.corr@

null

cblbusinesslawyers.com.au Phone: (03) 9098 8668 Mobile: 0403 376 672 Fax: (03) 9015 6538 Social Media: LinkedIn and Google+ Nicholas Corr is the founder and managing director of CBL Business Lawyers. Further information is available on this site about CBL and about the CBL Advantage.

The main areas in which Nicholas practices are commercial debt recovery, commercial litigation and disputes and alternative dispute resolution. He regularly practices in cases in various forums including the Magistrates Court, County Court, Supreme Court, Federal Circuit Court and Federal Court and has extensive experience and a proven track record in acting for clients in a diverse range professions and industries.  Nicholas also provides commercial advice and business solutions and acts for his clients in the areas of contracts and agreements and commercial transactions.

The Corr family has a long and reputable history and a widely respected name within the legal industry. The firm now known as Corrs Chambers Westgarth was formed in 1991 as a result of the amalgamation of three established law firms. One of these law firms was Corrs Australian Solicitors. Corrs Australian solicitors, which had previously been known for many years as "Corr and Corr", traces its origins to 1841. The founding partners of "Corr and Corr" were Nicholas Corr's great grandfather and great grand uncle. Nicholas Corr's grandfather, Vernon Corr, and his grand uncle, Alan Corr, were the next generation of partners in the firm.

CBL Business Lawyers was originally established by Nicholas Corr under the name "Corr Business Lawyers". However, the firm is not associated with the firm Corrs Chambers Westgarth Lawyers. You can read here about the history of CBL.

Prior to the establishment of CBL, Nicholas honed his business management and legal skills as the managing partner of the law firm Dalton Sundberg Corr Lawyers. This firm traced its origins to the 1930's and was an established provider of quality legal services to individual and corporate clients in Melbourne for over 75 years. The firm later merged with Aitken Partners.

Nicholas established CBL to realise his vision of revolutionising the way in which legal practices service their clients in the modern business world. The CBL Business Model was based on this vision.