Business Contracts and Agreements
The fast moving pace of the modern business world dictates that companies and businesses need reliable lawyers on call to prepare, review and negotiate commercial contracts and agreements. At CBL Business Lawyers we provide succinct and reliable contractual advice in the manner that best suits the requirements of our clients.
A well drafted contract or agreement is one that the parties can sign and then never need to look at again. This is because it succinctly and accurately sets out the rights and obligations of the parties. CBL has a wealth of experience in drafting and reviewing all types of commercial contracts and agreements.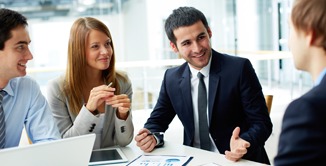 As a legal practice at the forefront of change in the legal industry CBL's practice management systems and paperless practice also allows us to provide in house lawyers to our clients in matters related to contracts and agreements. This streamlines the advice process by having direct access to any client staff members to whom our lawyers may need to speak and direct access to any documents that need to be reviewed. The advanced practice management systems that we employ gives our lawyers simultaneous access to your complete files stored on our servers, but whilst we are at your office.
If your company or business requires assistance in the drafting or reviewing of any contracts or agreements or the advice of experienced commercial lawyers in any contractual negotiations then contact us at CBL. These are just some of the areas of contracts and agreements in relation to which we can assist.
Supplier Agreements and Customer Agreements where you supply goods or services and require terms and conditions of trade, credit applications or director guarantees for your customers or clients to sign, or if you are a customer or client and need those documents reviewed before signing.
Confidentiality and Non-Disclosure Agreements required if a prospective purchaser is conducting due diligence related to the purchase of your company or business or if a supplier to your business will have access to sensitive information.
Website Terms and Conditions necessary to protect you from liability to those who use your website, and setting out the privacy policies and terms of use of your website.
Internal Agreements for the structure of your company or business including shareholders agreements, partnership agreements, unit holder agreements, company constitutions and directorship agreements.
Trust Structure documentation including deeds of trust for discretionary trusts, unit trusts and hybrid trusts.
Sale and Purchase Agreements related to the acquisition or sale of companies and businesses including contracts of sale of business, share sale agreements and unit sale agreements.
Intellectual Property contracts and agreements including transfers, assignments and licenses of intellectual property rights.
Published Articles
There are currently no articles published on this specific topic. All other articles published by CBL Business Lawyers can be viewed via media and publications.
Useful Links
Business.gov.au: A link to a page on a government website containing information on issues to consider and requirements when selling a business
Business Victoria: A Victorian Government website link about choosing the right business structure.
Australian Taxation Office: The ATO website containing a wealth of information on tax implications of various aspects of your company or business