The Letter of Demand
Business Debt Recovery Article #1
This is the first of a four part series of articles containing general information regarding external debt recovery processes and procedures for claims within the jurisdiction of the Magistrates Court of Victoria. The Magistrates Court is the Court in which most debt recovery proceedings for claims of $100,000.00 or less are commenced.
You can visit us on Twitter, Facebook LinkedIn or Find us on Google+ to connect with CBL.
The debt recovery process can be divided into four main stages.  The stages that may be required as a part of debt collection action include: 1) the initial demand for payment or letter of demand; 2) the commencement of legal proceedings; 3) entering a default judgment or order in default of defence; and, 4) taking recovery action to enforce the judgment debt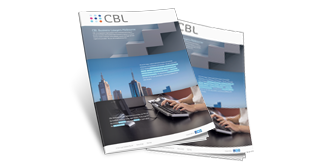 If internal attempts at recovering outstanding tax invoices from overdue debtors fail then assistance from an external debt recovery law firm may result in defaulting debtors making payment of those outstanding invoices.  It is important for companies and businesses to ensure that appropriate policies for debt recovery services and debt collection services are put in place.  There are various internal and external avenues that a company or business can take to limit the risk of its cash flow suffering from outstanding debtors exceeding normal trading terms.
In this first article within the series we focus on the initial letter of demand, and also provide general information about business debt recovery and about the role of lawyers and law firms in recovering outstanding debts.
It is often not necessary for clients to provide too much detail to their lawyers in order for a letter of demand to be drafted.  It will usually suffice to provide a copy of the outstanding invoices and a statement of account.  If there are any quotations, purchase orders, contracts or terms and conditions relevant to the debt then copies these documents may also be required.
The drafting of a letter of demand is the first step of the debt recovery process.  The letter can in most circumstances be prepared without any substantial costs being incurred if it is unlikely that the debtor will dispute the debt.  It is important to ensure that the letter of demand includes a claim to all amounts to which a creditor may be entitled.  For example, although legal costs and expenses cannot usually be claimed prior to the commencement of legal proceedings this is not the case if there are terms and conditions which require a debtor to pay these costs.  In addition, it may be that interest can be claimed on the outstanding debt.
A letter of demand is often all that is needed to achieve recovery of the outstanding debt, or for the debtor to enter into a satisfactory payment arrangement.  It may be that legal proceedings are not required.
If a letter of demand is ignored or if the matter is not resolved following a letter of demand then the next step of the debt recovery process is commencing legal proceedings.
The size of a company or business enterprise will have a bearing upon the most suitable policies and procedures to adopt for the recovery of outstanding debts.  The policies and procedures may vary depending upon whether they relate to undisputed debts or disputed debts.  All businesses (whether they are small businesses, medium sized businesses or a large businesses) should take action early to prevent their normal trading debts becoming stale debts or bad debts.
This series of articles focuses on the debt recovery process for undisputed debts.  If you have a debt which is disputed or are involved in commercial litigation, then please visit the business litigation & disputes page of this website.
The pages of this site relevant to this article can be found here:
The other articles now published in this series are:
Please note that the facts and circumstances relevant to every client are different.  The above article should not be relied upon as legal advice.  Article by Nicholas Corr published 25.5.13.  To be notified of new articles: